hi everyone, a big thanks for all the comments and especially for sharing your new year activities with me (please don't forget to enter you email address in the details section when you leave your comments, so I could also be able to reply back to you guys.)
and my first layout to share with everyone this year, is a little something I created for the MWL assignment - using mist and stickles. I opted to use my all time favorite picture and one of my top 10 favorite collection from 2010 for this one... isn't it the sweetness!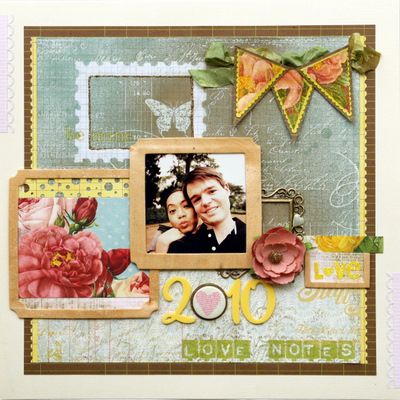 and some of the details are: using these super fun wooden frames from studio calico (really do wish I bought more of these) and trying out one of my new punch (I think its call the cheese punch from EK Success). I really love these frames and they really do help accent the pattern papers/pictures - also its a great way to introduct not really matching papers...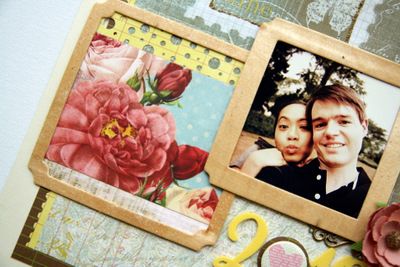 also here I used a postage stencil from tattered angles to create the negative image as I used my mister huey's (lunch tray and classic calico) to spray around it. I then added a touch of distress stickles around the image to highlight the details abit. and if you haven't already fallen heads over heels in love with these pattern papers from Pink Paislee... you honestly don't know the fun that you are missing out on...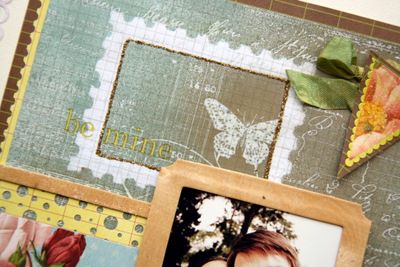 and a big thanks 2peas for featuring my layout... super excited OMG!! (Jan 8th)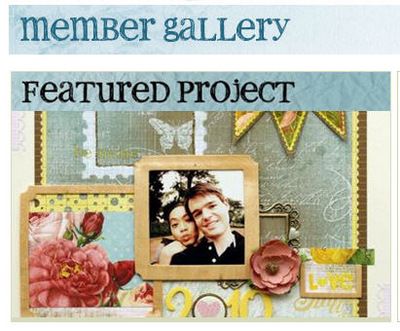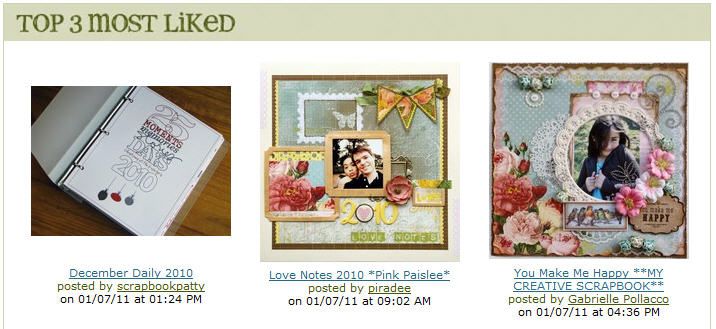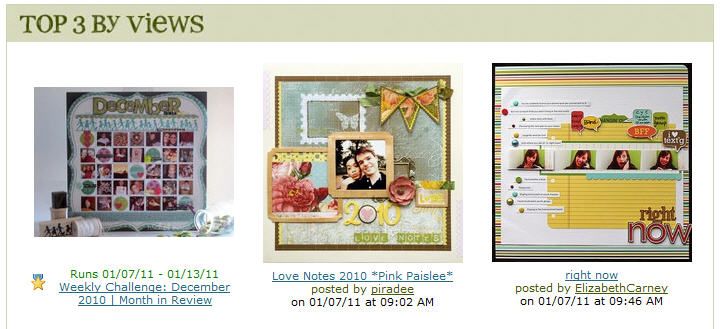 and if you haven't heard me scream across the country yet - well I'm screaming at the top of my lungs... THANK YOU MME for this amazing opportunity to guest design for you guys this month!!! (
see the full details here
).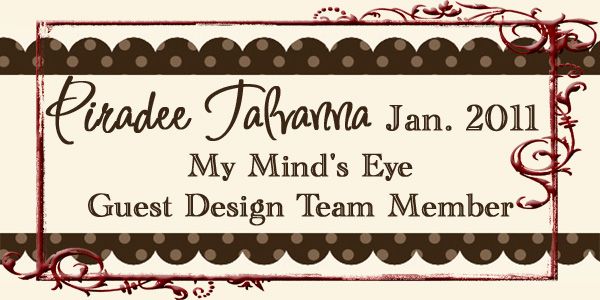 Thanks again guys for stopping by and nite nite everyone.