its a new year, its a new beginning and it always amazes me how fast time flies by. 2011 has definitely crept in and took me by surprise; I'm still trying to get my 2010 resolutions checked off. which pretty much says... I haven't done (well more like completed) my 2011 resolutions, but in my defense, I managed to get the first item on my 2011 done when the year started! it's definitely going to be a
new
year for me... (sorry can't share the details just yet, but am dying to scream it out loud - and nope, its not scrapbooking related).
also as the new year begins, so did my term as a design team member with Pink Paislee and this
my first assignment
for them... using one of my favorite CHA-W 2010 collections -
Sweetness
. The theme for my assignment is to incorporate four photos into the layout, whereby I opted to use the same picture but highlighted one of them through the different placement and color composition.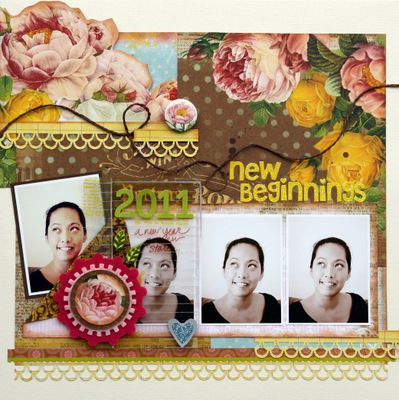 I also used the
clear cards
from the collection to add more dimensions to the layout and also its the perfect way to add journaling without really have to write on the pictures themselves...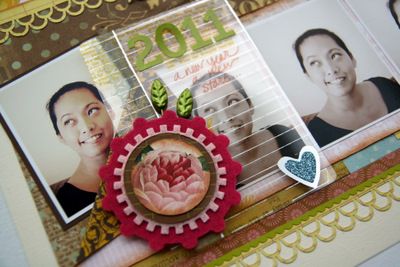 oh and don't forget to also grab the doodads (felt embellishments) if you haven''t already... they're gorgeous and also easy to alter to fit with anything...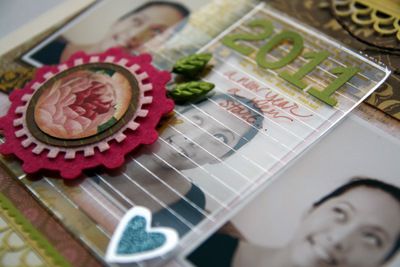 and yellow, yes yellow, favorite yellow, also glittered, its yellow and oh those hearts are too too cute!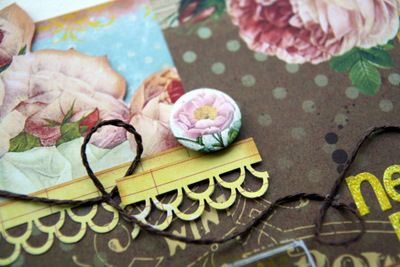 Thanks for stopping by guys and don't forget to stop on over at the
pink paislee blog
for more inspirations with the sweetness collection and also the CHA 2011 sneaks are starting soon!!!