I've been wanted to doing this the past few days, but I didn't have the chance to for some quiet time to reflect back on the year; until now. 2011 has been amazing year and am truly thankful for all the friends, support and opportunities... (and sharing some of my favorite layouts from the year)
Looking back, one of the biggest highlight for me was being invited to be part of the Creating Keepsake Dream Team for 2011 (and also 2012). There's just no words to describe how I felt then or even now, and am truly thanking my lucky stars for this amazing opportunity. On top of that, I was able to attend my first ever CHA show (CHA W 2011) and boy was it something. Seeing everything all in one place was unbelievable and what made it even more special was actually meeting everyone in person.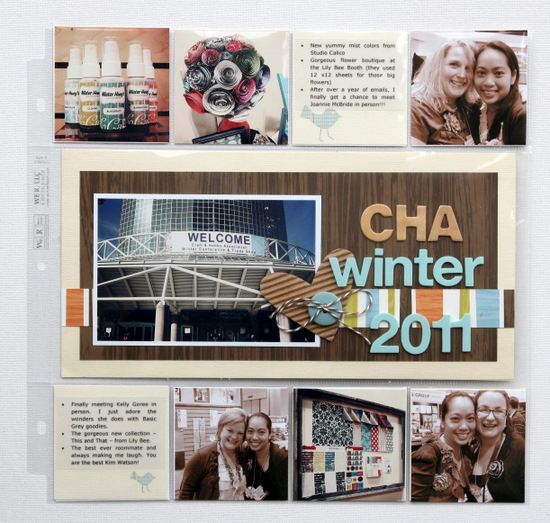 (using a mix of American Crafts and Studio Calico)
And another highlight for me was being asked to Guest Design for My Minds Eye in January 2011. Needless to say, it took me only 1 sec to reply back with a big YES!!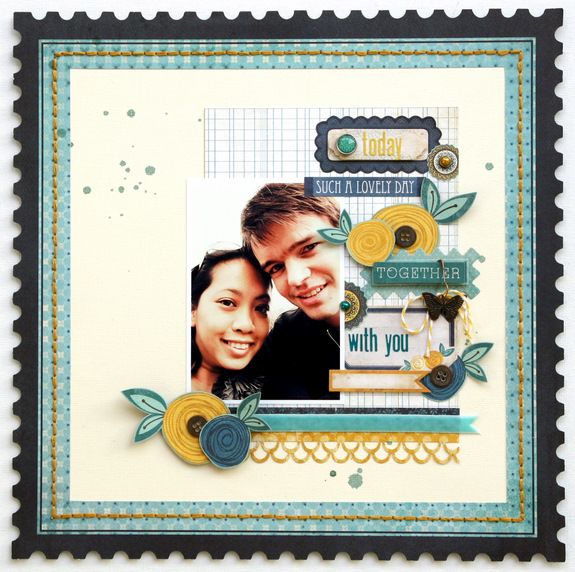 (using MME Stella & Rose Collection)
Another team that I had (and have) the privileged to be part of is Pink Paislee. I was speechless when I received an email from Rebecca and had to even ask hubby to read it just to be sure that I wasn't dreaming.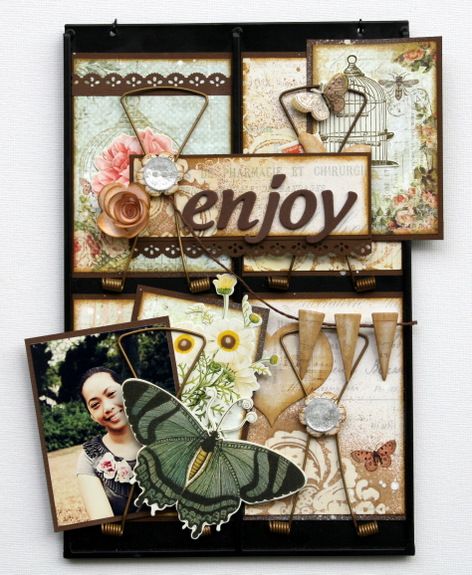 (using Pink Paislee Butterfly Garden Collection)
And thanking my lucky stars again that I was given the opportunity to be part of the Lily Bee family for a second year. I just can't get enough of the amazing collections and adore their new stationary line collections...
(using Lily Bee Design This & That Collection)
And if there's one thing that I didn't count on, it was the opportunity to be part of the American Crafts Design Team again. I remember going back and forth on whether I should apply and finally decided to hit send the very last minute. This truly came as a surprise and thank you American Crafts for making my dreams come true!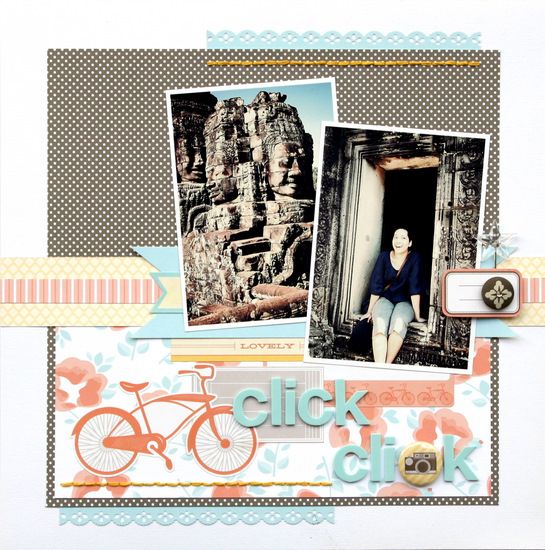 (using American Crafts Peachy Keen Collection)
And I think my all time favorite trend of the year is banners! I just can't stop using them everywhere, bits and pieces here and there or all out like on this layout...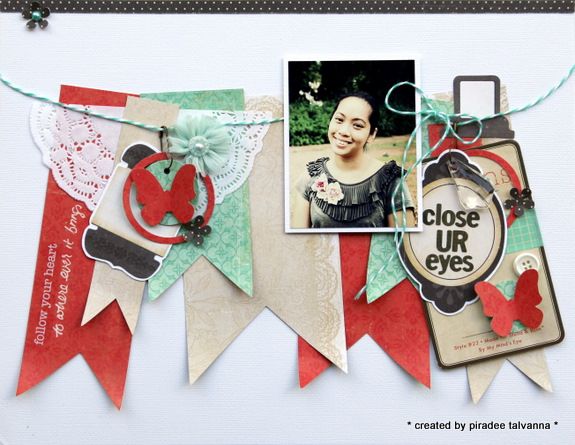 (using Crate Paper Portrait Collection)
and as you can probably tell, I was super addicted to banners (and still am)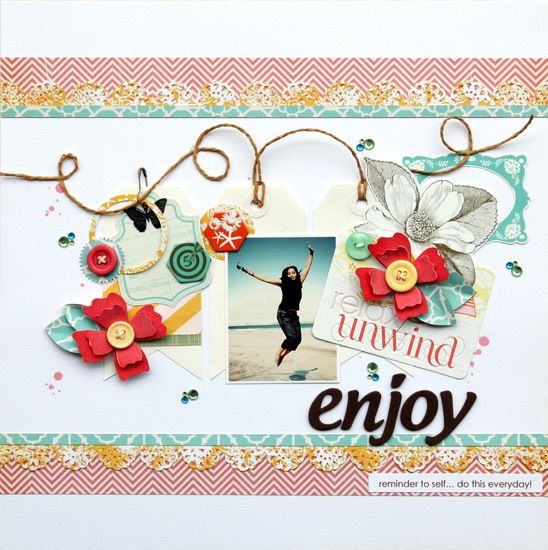 (using Pink Paislee Nantucket Collection)
And another highlight of the year for me was having the opportunity to guest blog and host a challenge over at Creating Keepsake! And using one of my favorite picture from the summer - it was great to see hubby's family and friends again.
(using Basic Grey Picadilly Collection)
I've also had the amazing opportunity to guest for some challenge blogs and kit clubs this year - thank you - Pink Ninjas, Creative Scrappers, Once Upon A Sketch, Challenge Me Happy, Colorful Creations, My Creative Scrappers and Shimelle's Classes.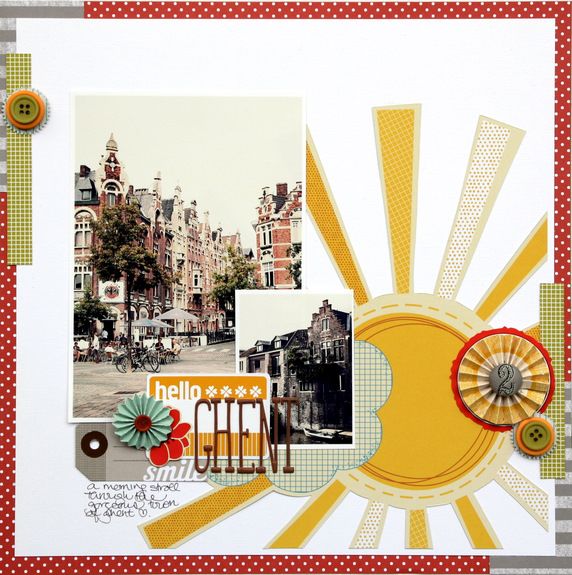 (using American Crafts Amy Tangerine Collection)
And another favorite trend that I picked up on are these "freestyle" mini albums; love the variations and the mix of goodies that can be included...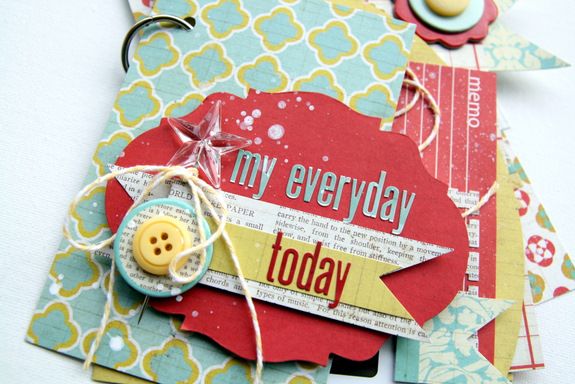 (using Lily Bee Design Memorandum Collection)
All in all 2011 has been nothing short of an unbelievable year, but the one thing that always kept me going was the amazing support from everyone. Thank you for all the wonderful comments, words of encouragement and you support here and for letting me share my journey, memories and creativity...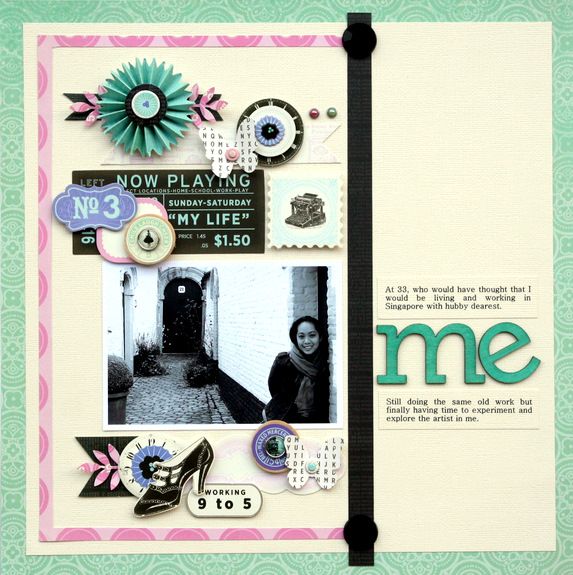 (using Pink Paislee Vintage Vogue Collection)
And now for the fun part - I thought I would kick off the year with a Amy Tangerine giveaway!! I've got 2 of these daybooks to give to 2 lucky readers. All you need to do is leave a comment on this blog post by midnight Friday 13th and will randomly draw the lucky winners over the weekend! (Would love it if you could also share some of your resolutions for the new year or link me up - thanks!)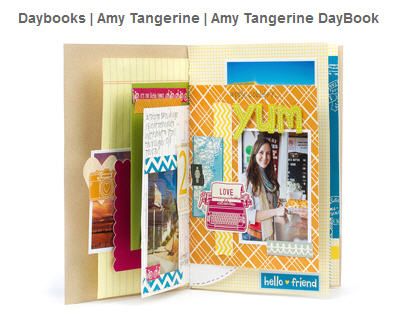 Thanks everyone for stopping by and will be back soon to share some projects!