Hi Everyone,
I'm super excited to be part of this blog bliz for
Maggie Holmes latest online photography workshops
and sharing with you some details of her classes plus a early bird coupon special...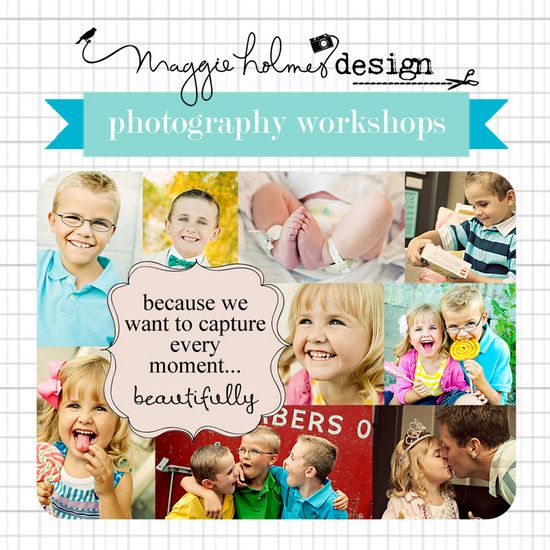 Maggie Holmes has been a professional photographer for 7 years and has created two online workshops in which she gives you all of her tried and true secrets, tips and tricks with you. She shares her knowledge in a format that is candid and easy to understand. Past students rave about how much they learn in such a short amount of time and that the workshops more than pay for themselves because the progress they make is invaluable!"
Here's a few pictures that I have taken from her website - aren't they absolutely gorgeous. Absolutely adore the moments captured and the amazing colors...
The great thing is that Maggie is offering two online photography classes now, where she'll be sharing her secrets with you. Class seats are limited and
so it is best to register now in order to guarantee your spot.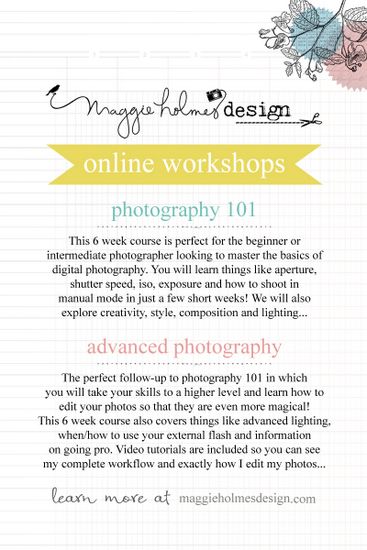 For more details on the class registration...
Click Here for Photography 101: July 9th - August 18th, 2012
Click Here Advanced Photography: August 20th - September 29th, 2012
And if you register now... don't forget to enter the early bird code below!!! (valid until May 31st only)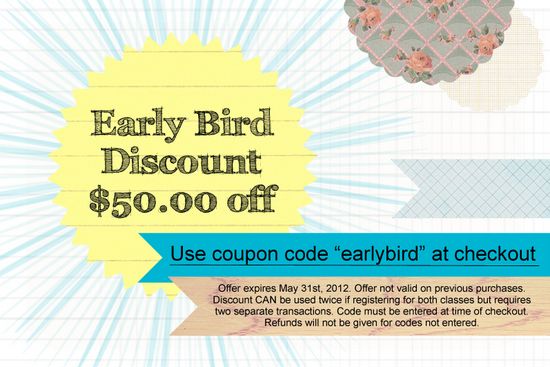 And even more, do head on over to
Maggie's blog
as she is giving away a spot in each of the classes!! (how awesome is that).
Also as a BONUS, she'll be giving away a surprise BONUS spot in the Photography 101 class. The winner for this will be at drawn random from one of the blogs on the hop. So be sure to stop by all the blogs and let us know that you've been here - you just never know. Giveaways are open
until
Wednesday the 23rd and also if you had already purchased the class but your name was drawn for the same class, your registration fee will be refunded. This does not apply to purchases made for previous classes.
So what are you waiting for... head on over the following blogs for more chances...
Stacy Cohen
Megan Hoeppner
Maggie Holmes
Thanks for stopping by everyone!!