this was one of the best christmas ever (although it would have been perfect if our entire family was there - wonder what it would take to get everyone to fly to Halong Bay, Vietnam - to spend christmas night on the boat???) yeap, that's what we did.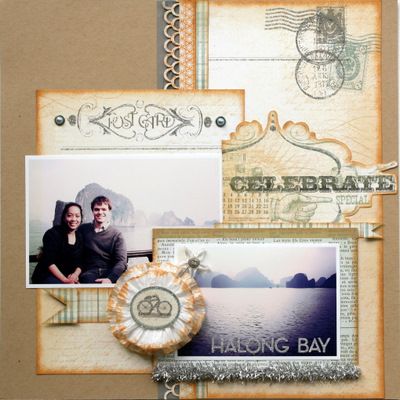 I created this layout as part of my guest DT assignment for
My Minds Eye - using the lovely Lost & Found Collection
. Oh I just can't get enough of this collection - its absolutely gorgeous and the glitter, its perfect for capturing our christmas celebration is past year.
Also once again, my crepe paper flower (which I thinks goes perfectly with this collection). This time around, I used distress ink to distress the edges of the flower and completed everything with a die cut from the collection.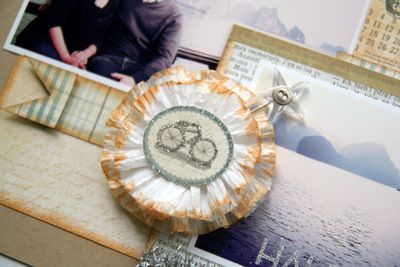 Still drooling over this collection... the design, the details, the glitter, the everything... lol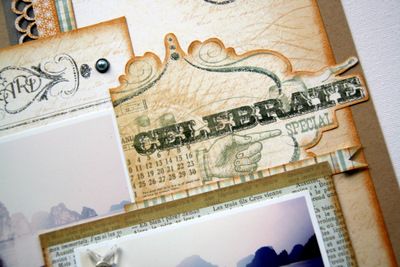 And as part of the assignment, we had to create a journaling spot... for which I create a flap book on the page... for the extra pictures and allowing me to capture details about the trip...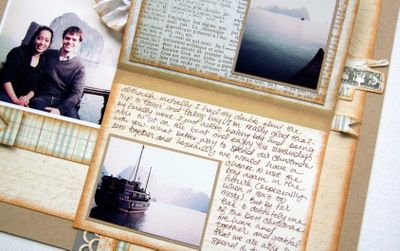 A big thanks for stopping by everyone and don't forget to drop by the My Minds Eye blog for more eye candy from their amazing designers. Nite Nite!