Anyone interested in a copy of the latest
Creating Keepsake
Magazine -
The Best of Digital Scrapbooking
??? There's tons of tips and tricks in here around photo editing and of course about digital scrapbooking. I have to admit, I haven't had a chance to try digitial scrapbooking and only starting to try out more enhanced photo editing techniques. I usually hit the auto color correction button and vola... print pictures. I'm just hopeless sometimes, lol, but learning about photography, picture enhancing techniques and trying out digital scrapbooking... are definitely part of my resolution for this year.
and here are some sneaks of what is included...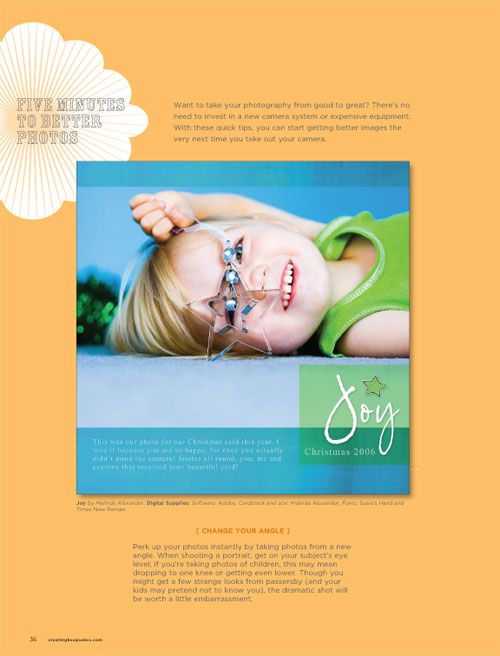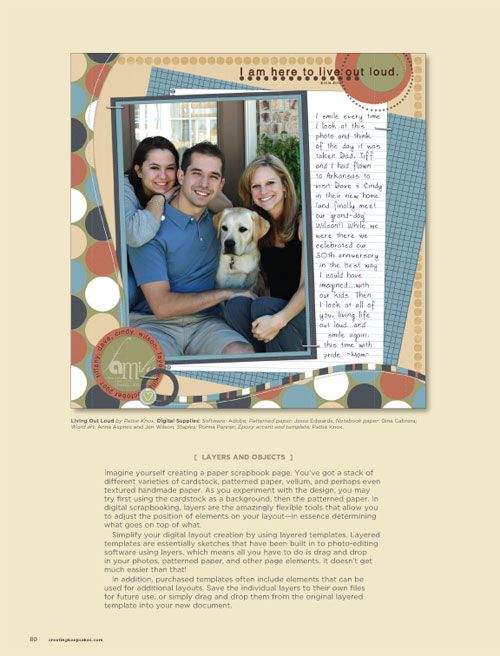 Interested yet??? If you are, do leave me a comment on this post by midnight
Sunday Jan 16th
and I'll be drawing one lucky person on Monday. Also the wonderful folks at CK have a free shipping coupon to share with everyone here... so don't forget to grab this code:
DS25DT
(free shipping on orders of $25 or more) before heading off to the store
here
to grab some goodies or your own copy of the magazine.
Thanks for stopping by everyone!