hi everyone, i'm back to share this layout that I created last night... capturing the beauty and moment at one of the temples at Wat Angkor, Cambodia. I still remember walking around the grounds in awe... wondering what it would have been like back in those days. I'm sure the temples were even more amazing, with jewels and gold everywhere... I can only wonder what it would have been like....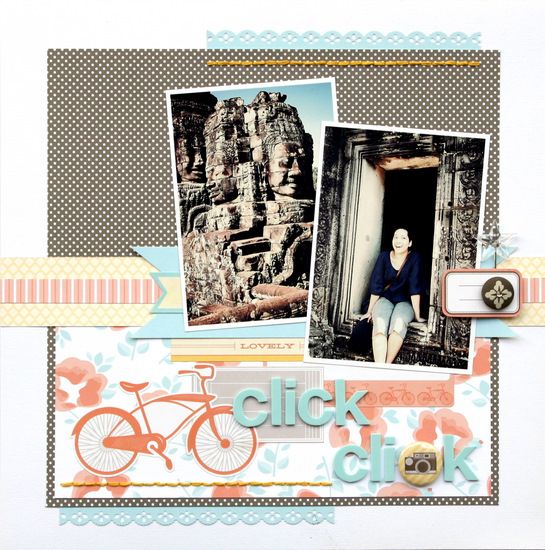 I adore this collection from American Crafts - Peachy Keen collection; the soft colors, gorgeous flowers and super cute bicycle designs and that touch of gray & yellow. Also still in love with fabric textures (and super happy that I managed to get these fabric brads from crate paper at my LSS for 40% off - been shopping like crazy over here with all the discounts going on)...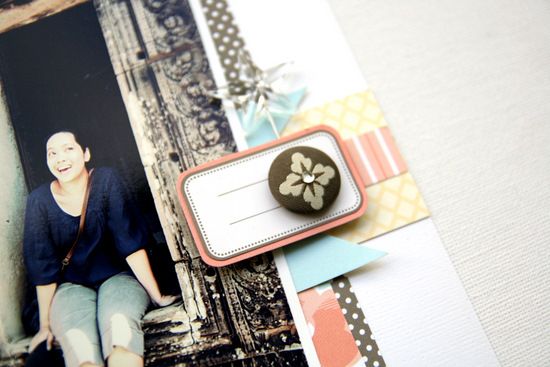 and at the moment, I'm having tons of fun with stickers (and its not only on this layout), but just loving how quick and easy they can be used, to add a little character or a dab of color to a layout..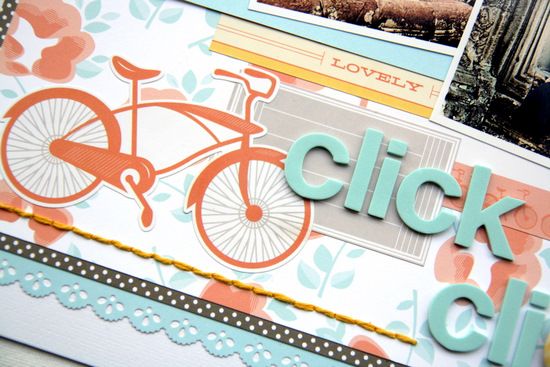 thanks for stopping by everyone and in case you haven't heard - I'm currently have a
giveaway
for the latest
Creating Keepsake Tips & Tricks Magazine
- more details on my previous post and the giveaway is open till this Friday!!!