hi everyone,
just wanted to share that my AC assignment for this month is up on the
American Crafts Blog
and I think I have found another tradition to follow in the coming months (in addition to the calendars)... lol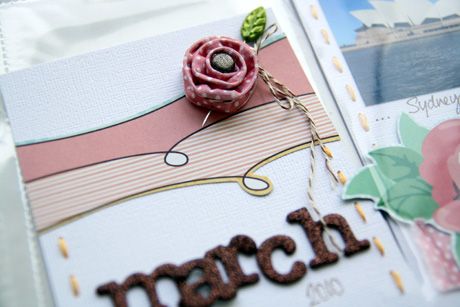 Please do check out the
American Crafts Blog
for the full project details...
I really like these page protectors from AC, normally I use the 12x12 for the albums to store all pages and although I know that these are suppose to be used for the 4x6 photos. I just couldn't help making these 4x6 ATC cards with all the scraps that I had laying around my table. And it's also a great way to capture all the events that had happened in the month - each card is for a certain event or activity that happened.
ps. have you tried using the fabric papers from the Dear Lizzy collection... they're really great to work with and the adhesive is super duper strong. The little flower there didn't need any additional glue to hold it together.
Thanks for stopping by :)