interested in some LOVELY from Lily Bee... well there's a contest going on right now where Lily Bee will be giving away the entire
LOVELY collection
each week for the next 4 weeks and all you have to do is add this blinkie to your blog and leave us a comment on the
Lily Bee Blog (here).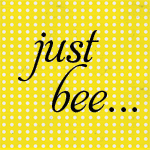 and just in case... instructions to add the blinkie (
take from lily bee blog post
)
1. Right click (ctrl click for mac users) the blinkie image and save it to your desktop/computer.
For Blogger:1. Go to "layout", then "add gadget" then "add picture".2. Type in a title (this is for your reference only), type in the url http://lilybeedesign.blogspot.com and upload the photo.3. Save it and it should show up on your blog.
for typepad and wordpress, please see the
blog post here
for more details.
good luck everyone and can't wait for mine to arrive...