Wow... can't believe that i spent most of the day scrapping today... usually it's only a few hours here there. Guess today is a catching up day - been busy the last few days as my mother was visiting me here in singapore and ruben is in london on a business trip (so jealous!). so a nice relaxing and quite day for me here in singapore...
and here's a couple of items that i managed to scrap today (well there were some that i started a few days back, but never had the chance to finish them)...
this one... of me again (at san gimignano, italy)... and using the graphic 45 papers (again). I know - I just used these papers, but just so in love that i had to grab them out again, i'm addicted!! also testing out this new picture effect - i found this website that adds a vintage look to your pictures - do check out the website
here
. what do you guys think?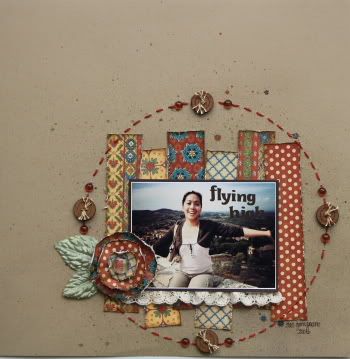 paper: Graphic 45 - renaissance faire collection: romantique, awakening and domestic goddess collection: quilting
embellishments: bazzill basic threads, prima flower leaves, robin nest dew drops & pebbles, prima lace ribbon, wooden buttons
--------------------------------------------------
here's another one that has been sitting on my desk for a few days already... inspired by avina's layout; another very very talented scrapper (check out her website
here
). What a perfect idea to use up all those embellishments (or in my case - buttons!).
paper: american craft backyard collection
embellishments: buttons (mix brands), american craft rub-on, prima flowers, robin nest dew drops
------------------------------------------
and one more for today... it's card this time! a little thank you (for everyone out there)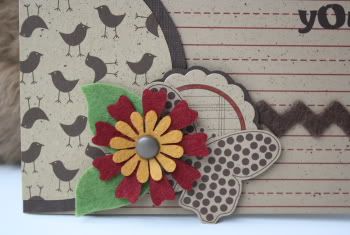 embellishments: jillibean soup felt flowers, bazzill basic brad, maya arts ribbons
Thanks again everyone for stopping by!