hope everyone had a great weekend... as for me still recovering from an all night crop.. yeap, truly an all night - started at 9pm and end at 6am. not sure if i would do this again thou... but had a great time and also got a chance to meet some of the scrappers here in singapore...
also ... a big thanks Francine for selecting my layout to showcase on your website "inspiration du jour"...
on craftgossip
... truly honored!!!
and thank you amber & everyone from my mind's eye for selecting my layout for the Challenge #3!!! thrilled and speechless! and for eveyone who played along, the layouts are amazing --> do check out the gallery there Challenge #3: Song Lyrics Gallery
oh and one more thing... i found this adorable new kit club (came highly recommended) with tons of goodies and just lovin their current kit!! --> do check it out... magpie club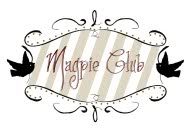 that's it for now... but will be back tomorrow with more projects to share.
nite nite!