here's the first of several layouts that i am working on (or will be starting soon, i hope), from my trip to jogjakarta, indonesia. these series of pictures were taken at the tamansari, which means the "water castle". the area was hidden away abit and we accidently stumble upon the place, I was really surprise with the architecture.
for this one, made a simple and fun layout using the my little shoebox papers; love their sweet colors.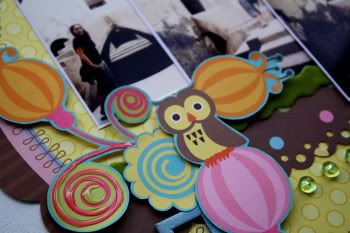 pattern paper: my little shoebox
embellishments: maya road chipboard arrows, tattered angel glimmer mist, robin nest dew drops, october afternoon rub on alphas, my little shoebox die cut
inspired for: pencil line sketch
thanks for stopping by!