Here's a fun and simple layout i did for one of my puppies... isn't he adorable!!! you should see the father... absolutely stunning!!!! Wish the doggies were here with me in singapore thou, missing them so much...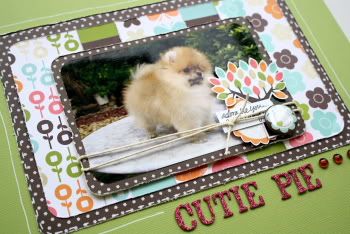 and a close up...
paper: american craft - blue skies collection
embellishment: american craft blue skies rub-ons and buttons, american craft thickers, robin nest dew drops
inspired by: 52 sketches 52 weeks (sketch)
Thanks for stopping by everyone!