There are those days when i wish i was somewhere else and today is definitely like that. Woke up not feeling too good this morning (wasn't sure if it was all the celebration last night - one of my colleague recently got promotion to senior manager – congrats again!), but with all the things happening at work. Yeap I wish I was somewhere else – maybe on another project where your efforts are appreciated. It's very tiring when you try to help and all you meet is just resistant to change.
Anyway (and thanks for putting up with all my rumbling)… here's something colorful to cheer up my day and hopefully yours too…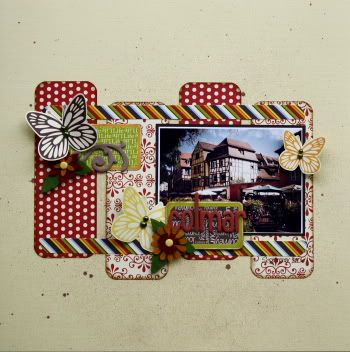 embellishments: jillibean soup felt flowers, maya road chipboard alphas and swirl, tattered angels glimmer mist
TFL!