mondays are just not my days... and I'm still trying to get use to working again (oh how I miss those days of not having to do much of anything - uhmmm although it does sound pretty lazy of me)...
also thanks for all the comments, emails and questions that you've been dropping by... I promise to get back to everyone sometime this week. I know, I've been a bit bad in that area lately... it's just after having to swim through over 50 emails a day for work and the long conference calls... *sign*
but on the happy and fun front... I did this layout last night in less than 30mins!!! Another scrapping record for me... (I usually spend over an hour and sometimes even lots more)... this time around I used a sketch provided by
Creative Scrappers (sketch #103),
a challenge over at
Scrapgal
and of course for my
Lily Bee
assignment...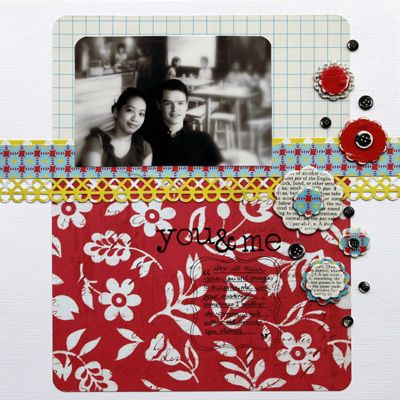 and I know... I've used this picture before, but lately I've been trying to use up all the pictures that I have printed (the pile is almost as high as all the thickers that I have)... I just don't know why I've printed so many of the same picture.
and also having some fun with the yummy chipboards from the "hello sunshine" collection... I sanded the sides to add a bit more texture and also used one of the stamps from
stamping bella
for the journaling spot.
supplies used are:
cardstock: american crafts, pattern paper: lily bee "hello sunshine" collection, chipboard: lily bee "hello sunshine" collection, rub-ons: lily bee "hello sunshine" collection, punch: martha stewart, stamp: stamping bella
and my american crafts project is up on the
AC Blog
. I just went crazy playing with the new
rose sizzix die
, but looks as though I still need to learn how to glue these flowers together... they've continue to bloom ever since. Also finally using the 7 gyspies printer tray I brought a while back... although, do wish that I got the white one now.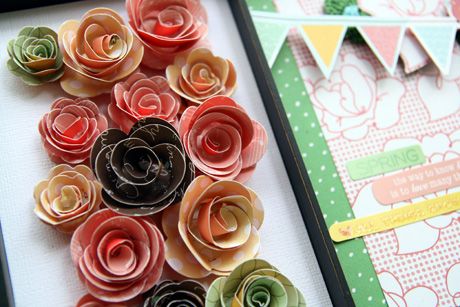 thanks again for stopping by and all the wonderful comments
**huggies**