first off... thanks so much everyone for all your help yesterday! really surprise to see how many of you signed up... thank you thank you thank you!!! and lets keep our fingers cross.
and now for one lucky person... here's a little something from me (everything is new and unopened)...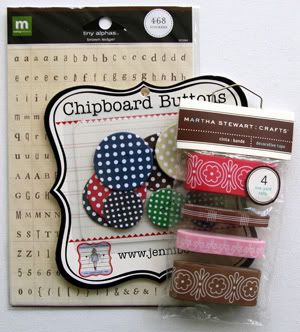 and the random generator says ...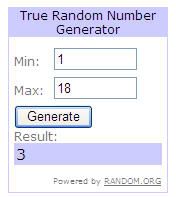 congrats ANN!!! please send me you address details.
and now... for some scrappy inspirations... although I'm not over the dear lizzy collection and also loving the vintage contrast against the bright and fun colors. Here's this month assignment from
MWL
- working with fabric, canvas and sewing/stitching. I'm still stitching here as I haven't figured out how to use the sewing machine yet, but at least it's out of the box and now sitting on my table, right?.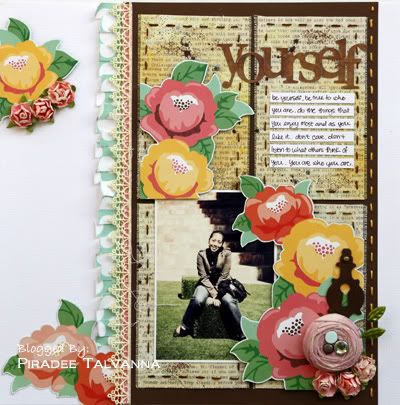 and don't you just love what you can do with a bit of fabric... also used the latest tim holtz sizzix die for the keyhole there with a bit of distress embossing powder...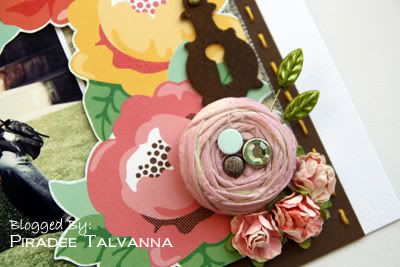 one of the things I like most about working with fabric or canvas, is the little details... on the edges of the canvas I pulled out some strands and vola... you have that cute fray look... I also misted, painted and added some distress stickles to the canvas ...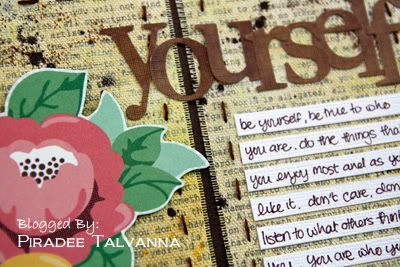 and on the sides here... I actually cut rectangle pieces of the fabric (fabric paper from dear lizzy collection - removed the adhesive thou) and glued each piece behind the border strip. I know it's a lot of work, but really like the effect especially since it's fabric...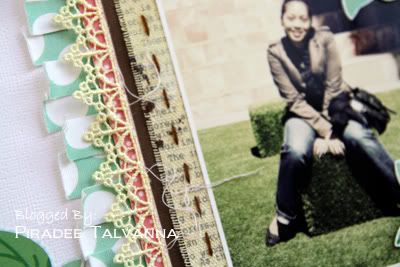 supplies used include:
cardstock: american crafts; pattern paper: american crafts (dear lizzy collection); canvas: prima, paint: making memories (white); mist: maya road (sunflower); stickles: distress stickles (vintage photo); fabric paper: american crafts; brads: american crafts; die: sizzix tim holtz; embossing powder: tim holtz distress powder (vintage photo); alphabet stickers: basic grey; pins: maya road; flowers: prima
as I was making this layout... I kept thinking back to some conversations that I had been having lately with various people about scrapbooking and what my style is. the funny thing is that I don't know what my style is... I just enjoy working with the papers and as each brand is different, I just adapt to the papers and the style of brand... does that kinda make sense? it's just funny sometimes when people saying ... why don't you scrap like what you used too... well to be honest, I don't know what I used to scrap like... I just know what I currently enjoy doing... and hope that some of it might be inspiring for you. :)
thanks again for stopping by and hoped everyone had a great weekend!!!