Happy Scrapbook Day!!!
Just quick a note to let you know that I just posted the latest "Lift Me" Challenge on the
MWL forum
... (running till May 15th). This time around, the challenge is to include fabric (this can be fabric, fabric paper, canvas, fabric flowers... anything that has fabric) and some stitching or sewing. Also a small twist... is that you need to include at least one handmade flower... and I know everyone has been experimenting with these lately :) Stop by the MWL forum for more details on the challenge.
And here's my take on the challenge... and also experimenting with mixing papers. At the moment, I'm just loving the mix of the vintage browns against the bright colors of the dear lizzy collections (or any other colorful collections)... what do you think?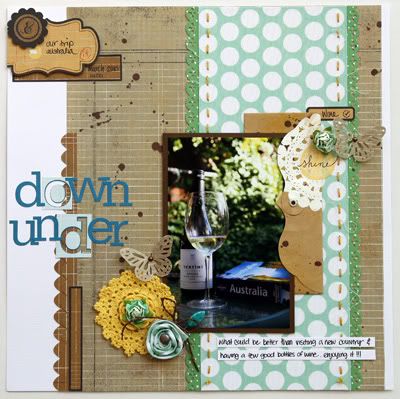 and here's a close up on my handmade flower using the dear lizzy fabric papers...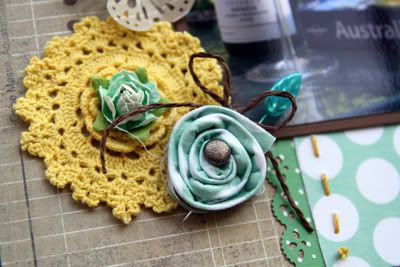 and still can't get enough of these doily rub-ons from hambly (yeap, super crazy about these that I recently bought 4 packs of them... lol)...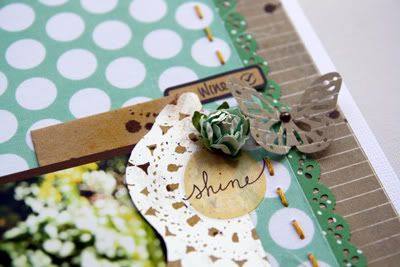 and just love the contrast between the alpha stickers and their negatives and also it's a great way to subsitute for missing letters...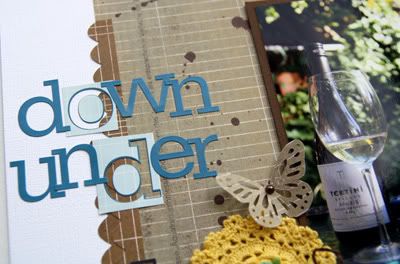 supplies used include:
cardstock: american crafts; pattern paper: basic grey and american crafts; fabric paper: american crafts; stickers: basic grey; mist: maya road; punch: martha stewart; alpha stickers: studio calico; brad: american crafts; flowers: prima; rub-ons: hambly and american crafts; envelop: maya road.
and can't wait to see you take on the challenge, remember you have till May 15th to upload your layout to the gallery and there's a small RAK for one lucky person too. thanks for stopping by.