finally, vacation - yeap, taking next week off for a trip to Japan!!!
so so so so so happy, but can you believe i'm still trying to finish all my work before getting on the plane tomorrow morning. have so so so so much work still to do, i think i will be up tonight working and squeezing in last minute calls with the US. i guess on the bright side, should be sleeping through the flight...
.... anyway, on a happier note...
a big thanks to everyone for leaving a comment by... love hear what everyone is looking forward to. for me, can't wait for the year to be over, hopefully next year will be a better one and happier one.
and now for the winner (s)... yes winners, i was so
overwhelmed
with all the comments, that just couldn't resist giving a way a little surprise to two additional people...
first off... the WINNER of all the flowers and goodies shown (here) is......
......
......
......
is.....
......
......
ROBIN CHRISTINE
!!!! congrats and thanks for sharing your plans!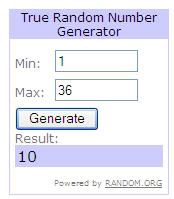 and two additional people that were randomly selected for a little surprise...
SCRAPPIN SUSIE & CHONG
please email me your address details... talvanna [at] gmail.com. ps. if you are able to give me the details tonight will be able to send the items at the airport tomorrow morning.
thanks again & catch up with everyone in about a week!!!