haven't had time this week to do anything else but work and work and more work. also i just realized that i haven't introduced everyone to my newest family member... welcome reddy!!! i truly wish you were here with me in singapore (he's currently in the US strutting his stuff). In this picture, he's about 7 months old and looking gorgeous - i just love his coat, his structure, his adorable face... love love love him (ps. don't let my other doggies know, they'll be so so so jealous).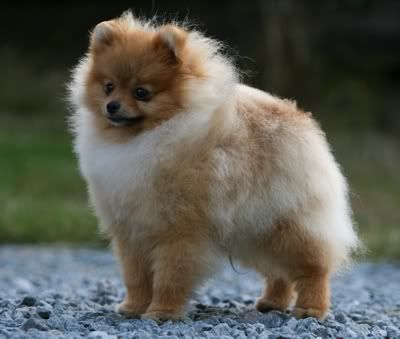 thank you, thank you and thank you again Chris & John, truly is an honor to have Reddy join my family; check out Chris's doggies - they are all amazing,
Chriscendo Pomeranian
s.
and here's a little something that i made for reddy when he recently won his CAN CH title! yes!! and keeping my fingers cross on his AM CH title (received 3 points after his first two shows) and can't wait to hear the details after next week!! couldn't believe that Pam (his handler in the US) entered him in 4 shows next week! wow, he's definitely one busy doggie!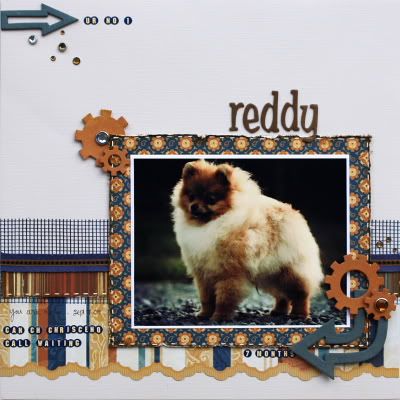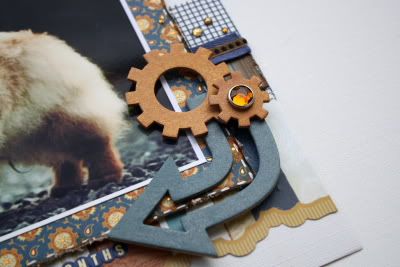 pattern paper: SEI, cardstock: american crafts, chipboard elements: maya road, jewel brads: american crafts, mini alpha stickers: jenni bowlin, chipboard alphas: american crafts, ribbon: may arts, glimmer mist: tattered angels
inspired for: Scrapgal SEI Challenge
Thanks for stopping by and don't forget to leave a comment on my giveaway post --> here; will announce the winner tomorrow. thanks to everyone for all your comments, love reading them! thanks a ton! nite nite