I'll be honest, I don't always like everything that I create. At the time it "looked" ok, but then after a while or once the pictures are taken, something is off.... Most of the time, that "feeling" / "look" can easily be fixed by adding a bit more embellishment or changing the colors of some of the items used... but then there are times, when it really feels "off".... and yesterday was one of those times.
So ... I redid my National Day layout. This time around I went with a 11x8.5 layout and also made sure that the embellishments flows from right to left - in line with the water in the photo.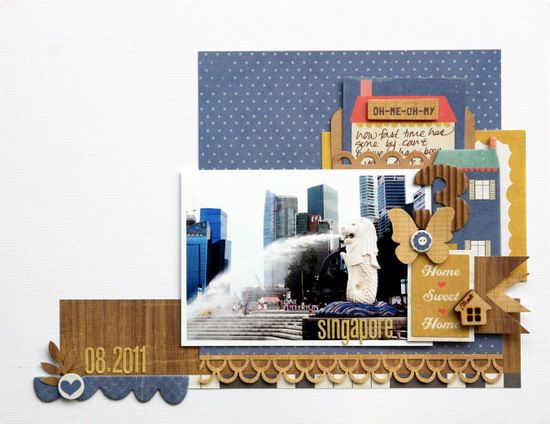 most of the items I was able to salvage from the previous layout (the wonders of removable adhesive).... but lost my sub-title. Initially I was thinking of additional journaling on the bottom of the photo (before the punched scallop border), but then realized that I already had the journaling tag... ooops.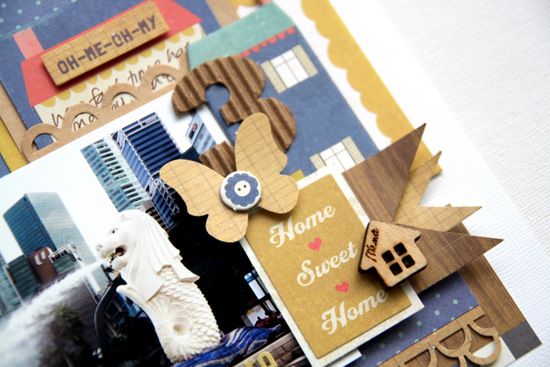 And honestly (I know again) - I just love love love these ABC stickers from Lily Bee. I can't wait to see the new ones/colors... (the papers are absolutely gorgeous in person)!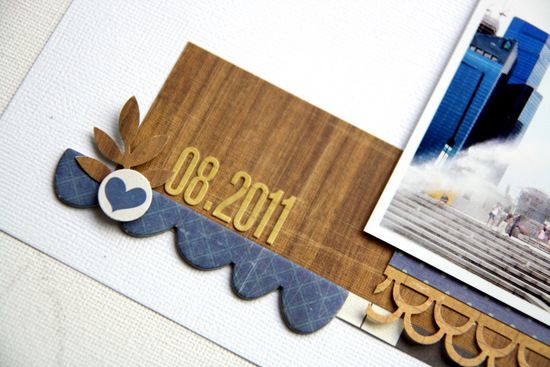 thanks for stopping by everyone, and just curious - do you have days like me? or is it just me? ;)
ps. I still do like my first layout but felt that the flow of the embellishment/page was contradicting to the flow in the picture - if that makes any sense at all? for me - when I look at the first layout I'm first drawn to the clusters of elements on the bottom and then work my way up to the top of the page. However, when I look at the picture - it goes from right to left... uhmmmmmm