hope everyone had a great weekend! as for me - you could say that I had a super creative one... I'll admit that I didn't do much else but scrap to my heart desires (lol - or so they say). yeap, I just got my pink paislee dt box and couldn't resist trying all the mistables and oh... the new collections are amazing!! can't wait for everyone to see it in person - you definitely don't want to miss a thing!
and to kick start this week - I have the honor of guest designing over at
Challenge Me Happy
(challenge blog)
- where the challenge is to scraplift one of my previous layouts... and here's my take (on myself...lol)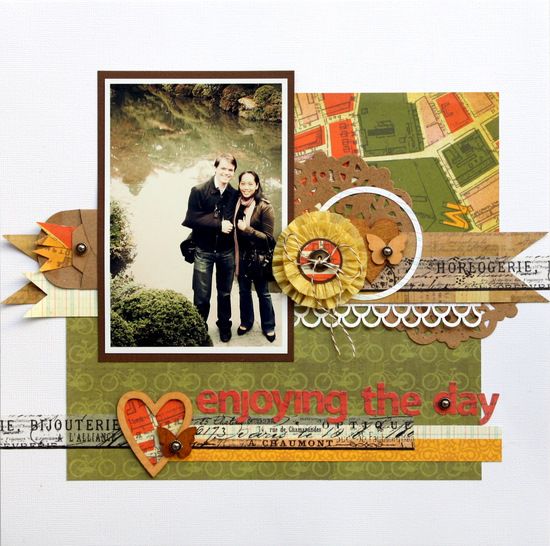 and here's the original layout...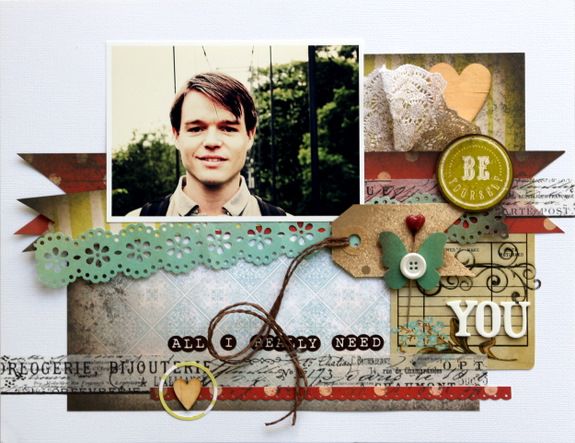 and to be honest, I found this challenge super hard. it's really hard to scraplift yourself without copying everything that you did the first time. i decided to keep the layout design the same as the original (but went with the 12x12 size instead) and also some of the elements (such as the tim holtz tissue paper tape) are the same. I had to refrain myself from include the white doily that I used on the first one, but in the end I still went with a doily - only its kraft. (I know - big change right?)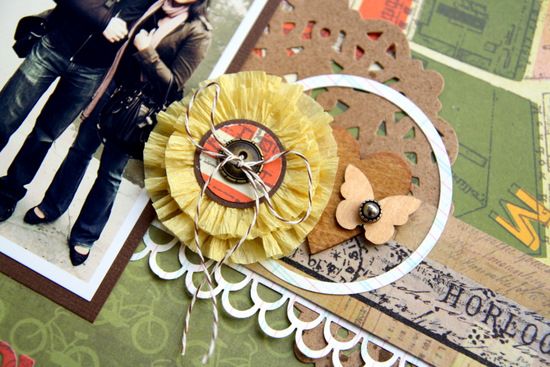 also in trying to differentiate the layouts, I used the studio calico - july main kit (mind the gap) - and some other bits and bobs that was laying around my table; in hopes that I would create something different... (uhmmm not sure if that idea worked). also having some more fun with distress stains (used on the heart above and butterfly below) - I really do love how easy it is to cover the embellishments and once it dries, you can still see the wood textures....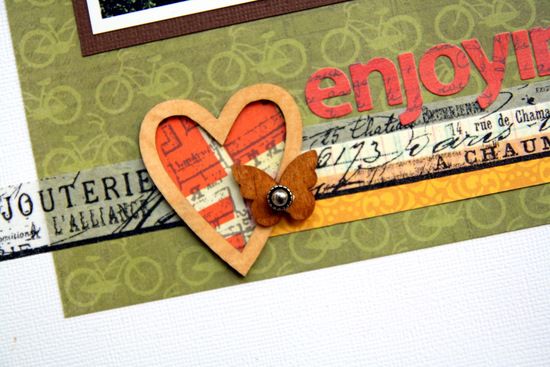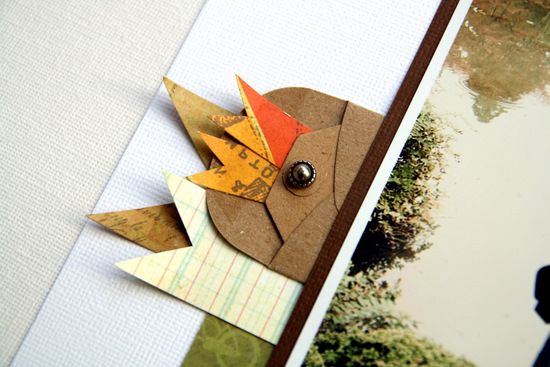 and on to what you all have been waiting for.... the lucky winner of the new Creating Keepsake Tips & Trick Magazine is.... (drumroll please)...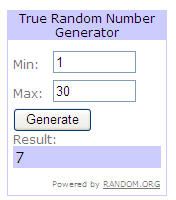 a huge congrats Claire!!!
please email me your address details so the wonderful folks at CK can mail you the issue. and a big thanks to everyone for your interest in the magazine and for stopping by here.