sharing a little card that I made for the lily bee post today... a little something to celebrate mother's day....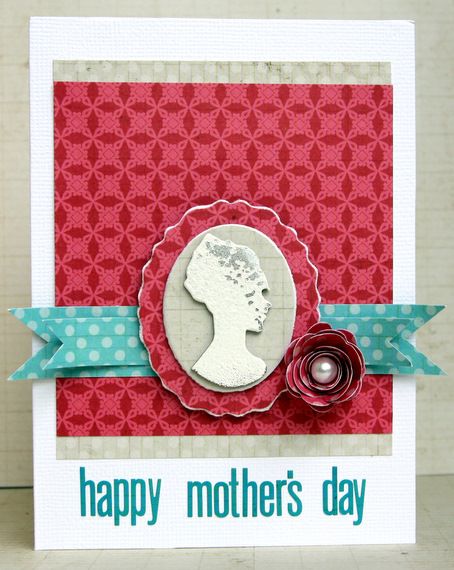 I used a mix of pattern papers from the happily lost and stationary collections - the later being something that I always reach for when working on any project. I just love the range of colors and that vintage touch that they have (perfect for mixing with other brands). Also using the cameos chipboard set from maya road. I opted to cover two of the pieces with the coordinating pattern paper and for the portrait piece - I went for the embossing look. And in the mist of heating the embossing powder, there was a small mishap which resulted in the perfect vintage look that I wanted for the card (will definitely be having more of this distress embossing look in the future...)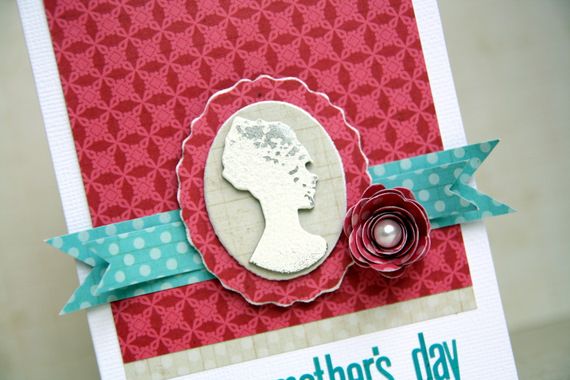 thanks for stopping by everyone... and have you guys created your mother's day card yet?