ok, its offical. I'm now addicted to making these tags and also can't stop making the flowers too (my attempt at a tutorial for the flower is up on the
Lily Bee Blog
- but looks as thou I still have a long way to go before making a decent step by step instruction). Since the last round, I've gone out and bought a total of 10 different colors of crepe papers and have already started on my 3rd batch!
also I just got my box of the new Lily Bee goodies (and some Maya Road too).... and these new collections are even more gorgeous than the previous ones!!! and isn't that banner pattern paper from the
Catching Fall Collection
just a MUST have!!! this collection is also just perfect for a few "thank you" tags that I'll be sending out to some special folks!!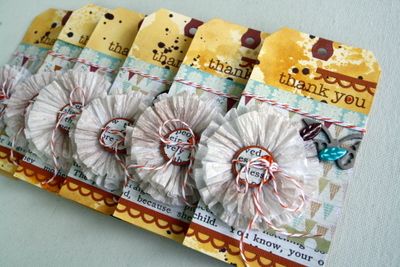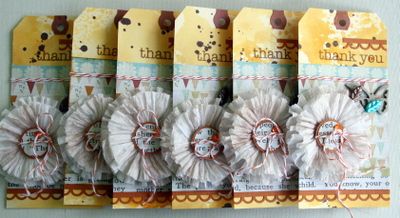 and I also have ONE extra tag for anyone interested - just leave me a comment on this post and if there's more than one person, I'll randomly select a name this Saturday.
thanks again for stopping by and for everyone support and comment!!! you guys are truly the best!!