Finally had a chance to do a little scrapping about the bali trip and as I was looking through all the pictures, it's definitely a place I would love to visit again... the food, the people, the culture and of course the spa sessions.
Also did this for this month
Made With Love
assignment, where the focus is all about recycling. For this I choosed to work with the prima packaging from all the gorgeous flowers that I have been using and hoarding. I'm sure many of you have noticed the gorgeous packaging materials that manufacturers are coming out with now a days - where some of them are as nice as the pattern papers themselves.
I added abit of shimmerz blingz on the flowers and other cut outs and aren't those bees the cutest, really glad that I got that stamp set.
The mini album is almost done, all the pictures have been added, the sub-title/captions are done.... but what's left is the journaling bits. I still trying to find where I can buy some transparencies that can be printed on with ink jets (no luck so far)... anyone know in singapore?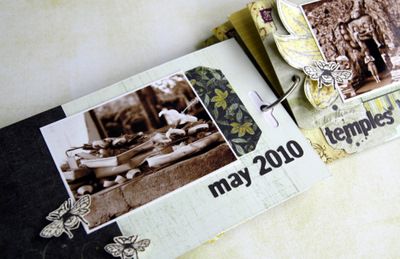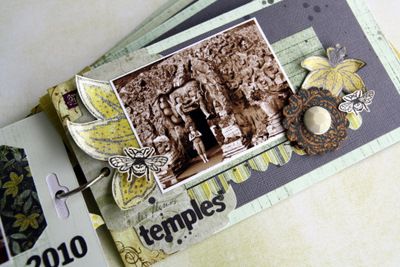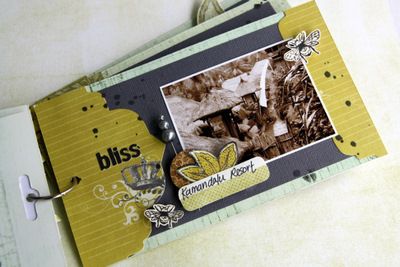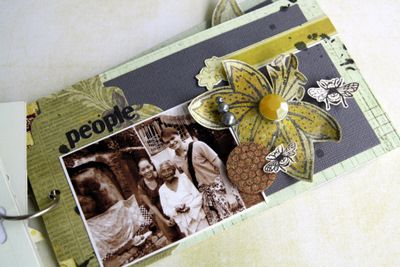 And on the back side, I used the journaling tags from the pink paislee queen bee collection to cover up the barcodes and some printed details, but left the rest as is. Really love the color and the distress look of these packagings.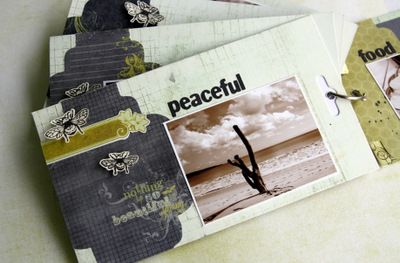 supplies used include:
cardstock: american crafts; pattern paper: pink paislee (queen bee collection); cork embellishment, ribbon, stamp: pink paislee; mist: maya road (charcoal); glimmer: shimmerz blingz (pixie dust); alpha: american crafts (large), basic grey (small)

thanks for stopping by and don't forget to hold on to your prima packaging...