have you ever finished a layout and still weren't really sure if that's how you wanted it to look like or if there was something else that you can do, can add or even change... well that's kinda what I feel about this one.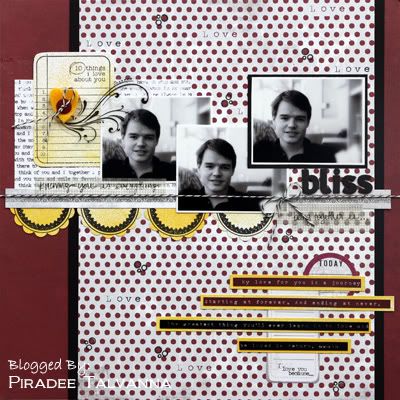 not really sure if it's finished, not really sure if that was what I initially had in mind... not really sure I like it, but at least it helped me used up my old stash of little yellow bicycle - these papers are from their previous valentine collection "love letters" (I still can't believe where all the stuff came from). And just to think, there's just so much more that I would love to have from the new CHA collections.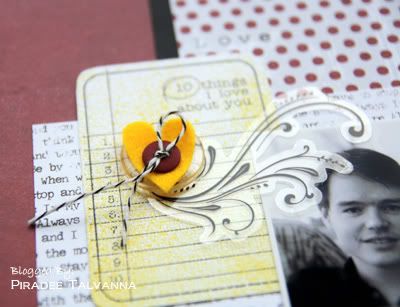 and if you noticed, there's a certain trend going on with my pages. the yellow theme, the misting and the twine (yes... in love with these). and check out that amazing stamp from
Stamping Bella
- "10 things I love about you" - super versitile too, imagine not inking the words and volla - you got a mini memo pad.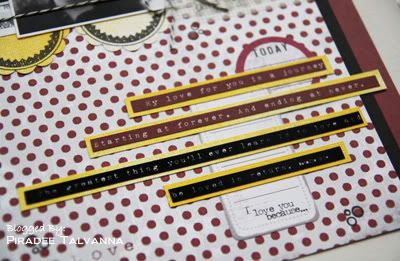 supplies used include:
cardstock: american crafts (white); pattern paper: little yellow bicycle; stamp: stamping bella and daisy bucket (circle); stickers: little yellow bicyle; chipboard letters: american crafts; mist: maya road - sunflower yellow; others: buttons; baker's twine
inspired for: Scrapgal Little Yellow Bicycle Challenge and Your Scrapstash Sketch Challenge
well off to bed now... and feel free to leave any pointers or what you think of this layout.
thanks
**nite nite**