I'm back in sunny singapore, after spending a few days at home in bangkok. It was definitely good to be back home, although I didn't do much other than run some errands and play with all the adorable puppies. And then of course, I did a lot of shopping... both at the chatujuk market and also at new place that my mother brought me too... (not sure what the place is called, but it's just like another chatujuk but for fabric and all related goodies). Can't wait to show everyone what I found... so don't forget to check back in the next few days...
for now.... would like to share the layouts that I did for
magpie club
with their yummy x2 february kit!!
This is definitely one of my favorite layout... and having fun with the bright colors (and also the new martha stewart punches that I got).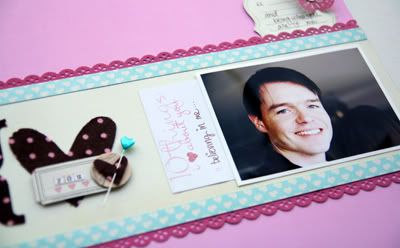 supplies include: felt heart & bracket; american crafts paper (pink); pink paislee paper (blue); making memories (cream); jenni bowlin embellishments; stamping bella stamp
And here's another one of ruben... with the gorgeous jenni bowlin papers and that super adorable heart lace die cut (I'm dying to know where Tara got these!).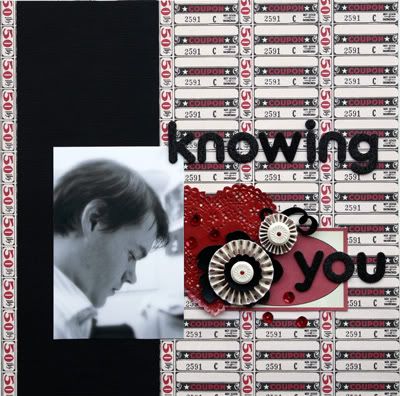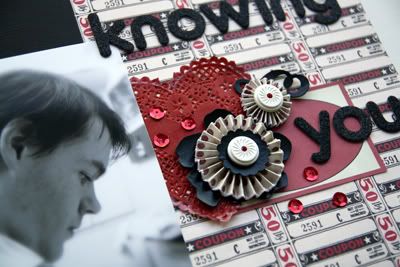 supplies include: jenni bowlin papers; american craft alphas; american crafts vinyl die cuts; jenni bowlin buttons

For this layout... I've been trying out some of the picture effects from the picasa software; black and white background with color center (what do you think?)... and also a 8 x 11 layout (I think this is the first one that I've done). Hope my sister likes this...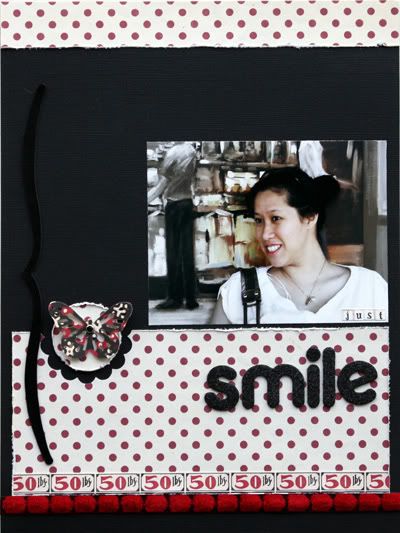 Don't you just love all the yummy goodies that Tara has put together? Don't forget to stop by the
magpie club
website for more details... I think there's still some kits left, but you better hurry - these kits have been known to sell out fast.
Thanks again for stopping by... and don't forget to check soon for all the goodies that I got from bangkok.