Hoped everyone had a sweet valentine and a super great weekend! As for me, I don't know where my days went, the next thing I know it was already dinner time today.
And also luckily I got my scrappy mood back and finally finished this layout that I started a few days back for the
MME Sketch Challenge
... and a little something for my friend... (hope you like this & I should be back in BKK around april for drinks again ja).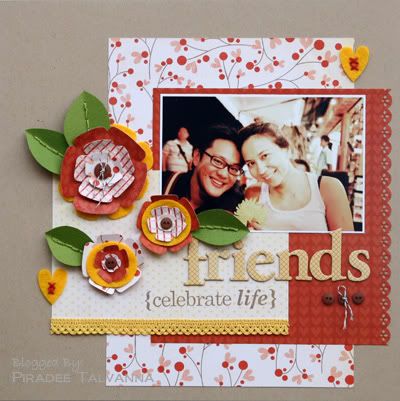 I first started out with the pink and red theme (as per the challenge) and then somewhere along the way... yellow started coming in and then the greens and bits of brown. I hope this still fits the challenge criteria - I really started with the pinks and reds.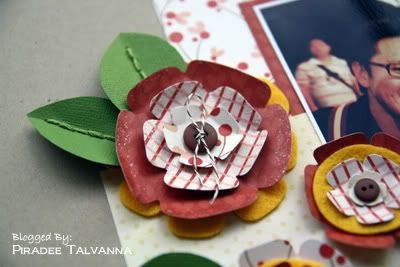 Finally got my sizzix machine out... but first dusted the dust that has been collecting there for a long while now... and finally put it to some good use. Just love how these flowers turned out.. you will definitely be seeing more of these!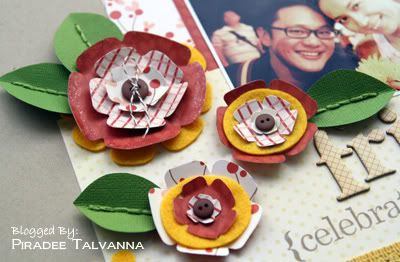 And don't you also love that stamp - another one from
stamping bella
- and it says it all.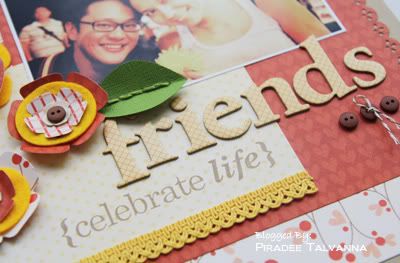 supplies used include:
cardstock: bazzill basic (kraft) and american crafts (green); pattern paper: my mind's eye - beloved collection; chipboard letters: american crafts; stamp: stamping bella; ribbon: maya road; punch: martha stewart; others: baker's twine, buttons, thread, yellow felt
inspired for: My Mind's Eye Challenge #8 (sketch)
Thanks again for stopping by & nite nite everyone.