Hi Everyone, hope you're having an amazing weekend. I've got a few things to share today... starting with this fun "fancy" news. I'm so honored to be part of the
Fancy Pants Pocket Chick Team for 2012
- thank you Jodi and Amy for this amazing opportunity; and I've been having tons of fun with the new collections (you guys are going to love them)!!!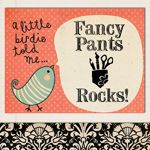 And sharing some projects that I created earlier this year, using some American Crafts - Amy Tangerine collection. Also this year, I've decided to jump on the project life bandwagon but will be adapting it a bit to what works best for me. The idea is to still capture everyday moments - the good and the bad, the little things in life and of course, those important dates and topics too. I've opted for a 6"x8" layout size and will be using bits and pieces from my current stash. Also part of the approach is to create the pages before hand, leaving room for the pictures and journaling, so that when something comes up I could record the details right away.
Here are some about my recent trip to Penang, where I had the pages done before the trip and once I came back (and while the details were still fresh) - I had these done in flash...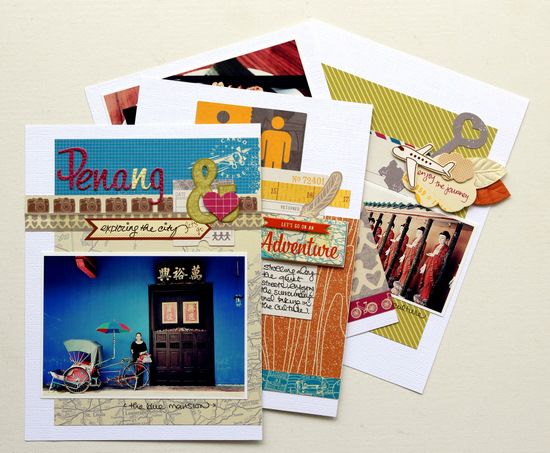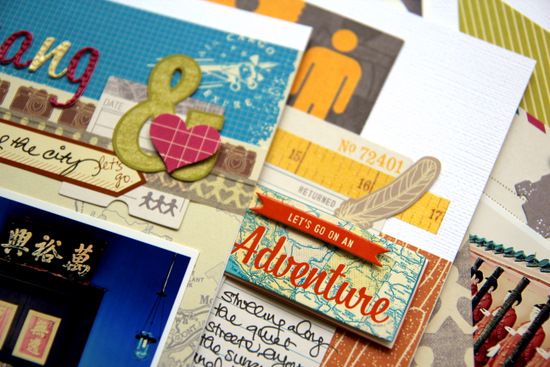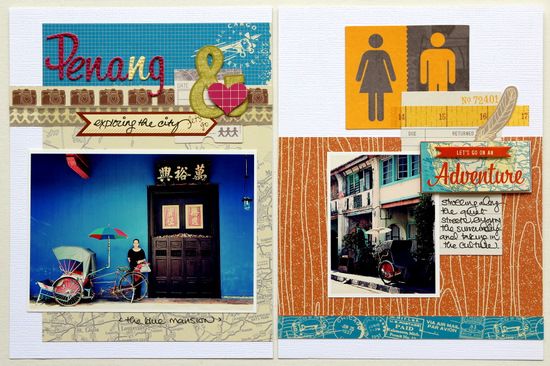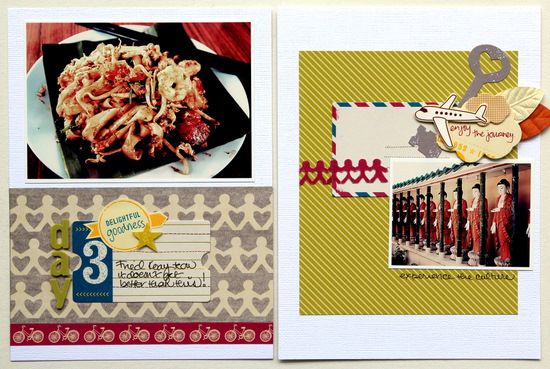 GIVEAWAY WINNER DETAILS
Also thanks everyone for all your comments on my
2011 Summary Post
and especially for sharing some of your resolutions for 2012. (I still need to put mine together, ooops). And now the lucky two winners of the Amy Tangerine daybooks are...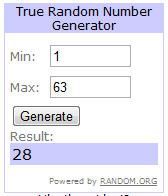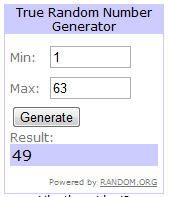 A big congrats ladies and please email me your mailing address so I can get these in the mail for you.
And wishing everyone a great weekend and thanks for stopping by.