A very happy Chinese New Year everyone and wishing you the very best and prosperous year! For my
Made With Love
assignment this month, we were asked to create a project celebrating CNY and what better topic for me than to capture the moments of the lion dance...
At first, I wasn't sure what papers I would use for this project and especially where I would be able to find CNY related ones; until I realized that valentine collections are actually perfect for this topic - as long there's a bit of red, then why not. So getting out Crate Paper - Paper Heart collection, I got to work creating this layout; focusing on the main color red with pops of yellow and turquoise.
Also I couldn't resist adding some mist to the layout, to contrast against the colors and also add a bit of character to the white space...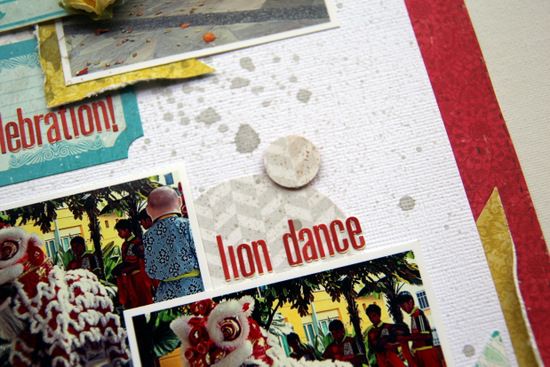 And lastly, to add a bit more dimensions to the layout I also curled up the ends of some of the pattern papers...
Thanks everyone for stopping by and wishing you all a very HAPPY CHINESE NEW YEAR!!!