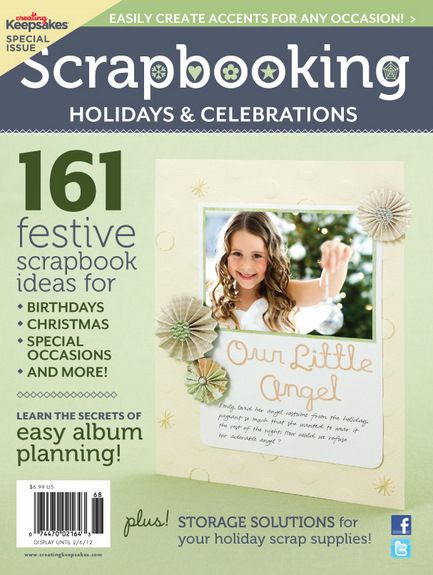 .... and sharing my layout that's published in this issue, capturing and celebrating the wonderful moments of our wedding ceremony. I'll never forget that day - starting from 6:00am, our guests were lined up outside of the house all ready for "Kan Mak" procession.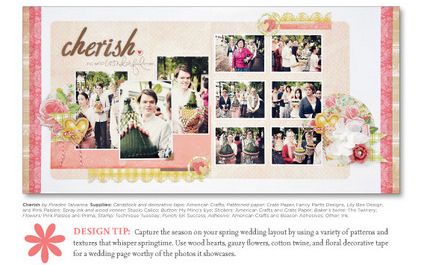 **a few of you mentioned not being able to see the details and therefore, I couldn't resist sharing some close up of the various elements on the layout.... my thought process when creating this layout was that I wanted to keep the simplicity of the layout/design but there's just many things that I wanted to include to remind me of that special day (wooden hearts and blooms). therefore I opted to create embellishment clusters with the various embellishments that I had selected; but was still able to leave the other areas clean and simple.**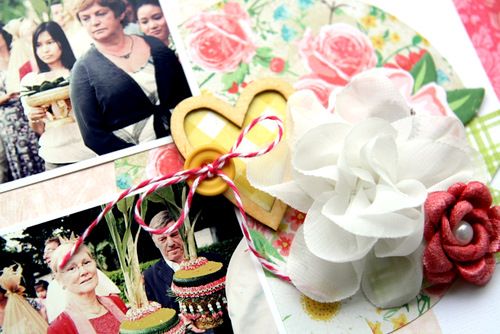 and here's a few more
sneaks
of what you'll find in the magazine...
And once again, the wonderful ladies at CK have given me a copy to giveaway to one lucky person here. So if you're interested in this issue (and I know you are) - just leave me a comment on this blog post by
midnight Sunday Nov 20th
and I'll randomly draw a winner on Monday. And just in case you need this magazine now, head on over
here
to get your copy today!
Thanks again everyone for stopping by!