Hi Everyone, yes Friday is finally here but looks as thou the next few days will be a crazy hectic but fun one. I'm off to KL for the weekend to meet up with some amazing scrappers and then to Jakarta next week for work and I should be back in Singapore the following weekend and then....well it remains to be seen.
But before disappearing for the next few days... I just wanted to share this fun layout I created using the new American Crafts - Chap Collection. I just adore adore adore everything about this collection - from the color shade to the fun graphic designs and oh, don't forget the embellishments - the glossy chipboard frames are a must have!!!
And this is one of my favorite picture of hubby's nephew that I took at the amusement park last year. It's amazing how fast they grow up each year...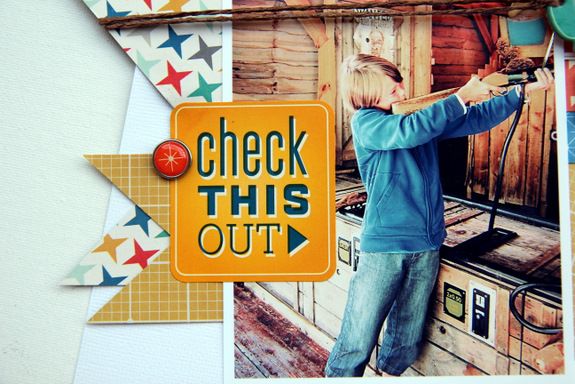 And to create this layout... I got out my silhouette for star burst fun!
and saving the most important news for last...
I am honored beyond to be given another amazing opportunity to be part of this unbelievable team. The past year has truly been a dream for me, not only have I gotten a chance to work along side a wonderful group ladies but actually had a chance to meet some of them in person (and boy are we all a crazy bunch of scrappers) and also not forgetting the highlight of the year - having the chance to attend CHA. Thank you Creating Keepsake and everyone! More details of the announcement
here
.
Thanks everyone for stopping by!