I just love this month kit from
Magpie Club
and had so much fun working on the layouts. I had gotten the goodies on Monday (as they arrived when I was in Bangkok over the weekend & yes, I did get more flowers) and once I saw what was included... couldn't stop. The next thing I knew.... volla!
Here are two of the layouts using the super fun cosmo cricket joyride papers and stickers... I just love this collection, especially that super cute helicopter...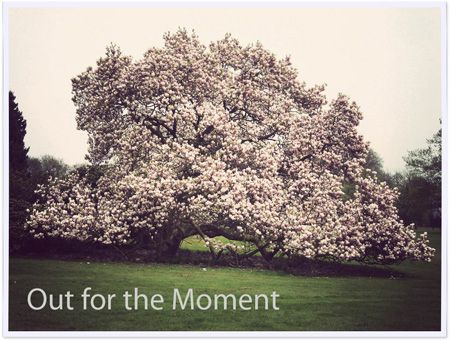 and when I saw these purple flowers... I couldn't help laughing as purple is just not my color, but when it's mixed with this collection... oh I just love them! and yes, again yellow clouds... lol
**removed for publication**
and here's another layout using more cosmo cricket goodies in the kit... and all through out, I was so tempted to do a bit of misting... but surprisingly, I like how the raw chipboard letters turned out on this one... and you can pretty much tell that I made this one right after the first one... I just couldn't let go of my latest punch from EK Success... so in love with it at the moment.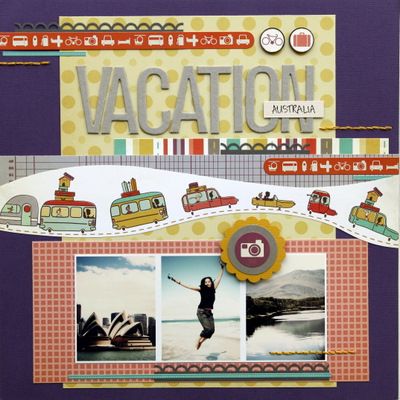 although Tara put the kit together with a travel theme in mind... who says, you had to use them for a travel layout right? for this one... mixed abit of the studio calico and the girl paperie goodies together for something a little different... everyday life.
I didn't think much of it when we took this picture, but the more I look at it... I realize that it's the small little things in life that make us smile (the big ones are the ones that either makes us laugh or cry); and it's these little things that we should be more aware off - or atleast I should. Also another thing I noticed is that the butterfly isn't perfect... bits of its wing are missing, but it doesn't stop it from living. Nothing in life is perfect, I guess it's what you make of it that really counts.... (piradee ranting on...)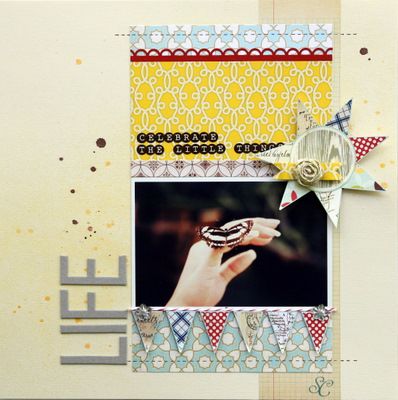 also... finally gave in to the misting desire and I did try very very hard to avoid the banner (hence the star), but then... couldn't resist. (fyi - the vanilla cardstock and twine are not included in the kit).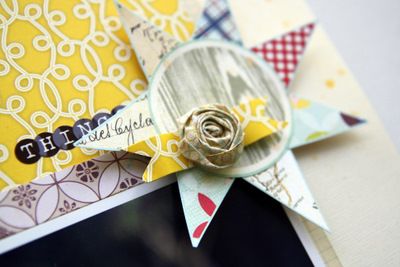 well hopefully, I've inspired you abit... and better head on over to
Magpie Club
before these kits disappear (last month kit was sold out in two days!). thanks again for stopping by =)
ps. I should have my take on this month Magpie Club sketch challenge up after the weekend