as you can probably guess, I've been having tons of fun with the new pink paislee collections and totally went crazy here with the new artisan collection. sharing my assignment for pink paislee this month (more detail on the
pink paislee blog here
) and I just loving the new mistable pattern papers. Also how can I not mention the awesome color shine mists (from heidi swapp); seriously these mists are jammed packed with shine (the most of all the brands out there) and are gorgeous and vibrant in color.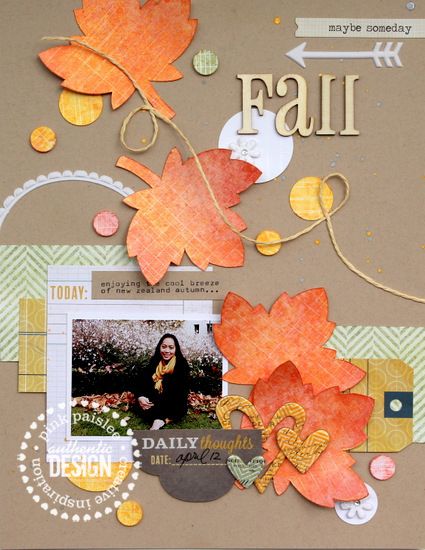 and here's close up of one of the leaves cut from the new artisan mistable/resistable pattern papers and misted with georgia peach and mustard color shine. To get the two tone effect, I first misted the pattern paper with the georgia peach color shine and then quickly soaked up some of the mist with baby wipes. this created a watercolor like effect and then I added a few sprays of the mustard color shine...
like I said, these mists are packed with shine... just look at all that glitter. the best part is that you only need one spray for a gorgeous color coat. also the new artisan chipboard elements are super fun to use. loving the fun designs on these and especially how well they take the mist...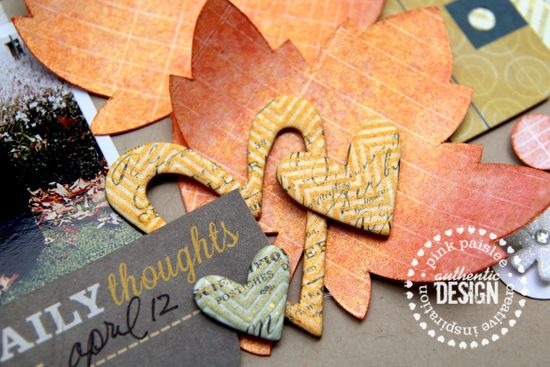 Thanks again for stopping by everyone!