Hi everyone, I know its been a while since I've been back from New Zealand but honestly I can't stop thinking about the time there. I had tons of fun and got a chance to met so many amazing ladies.
In between all the scrapping, hubby and me got a chance to visit few towns along the way and experience those thermal wonders up close and personnel (also not to mention, felt my first earthquake ever - definitely scary).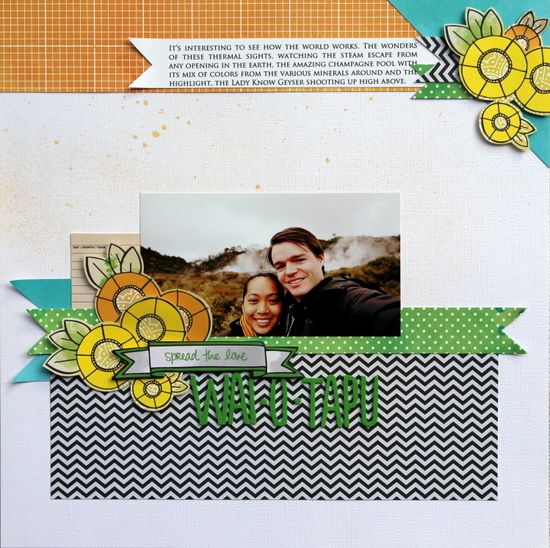 Here's a snapshot of our time at Wai-O-Tapu.... definitely interesting and worth the visit (and at early morning drive).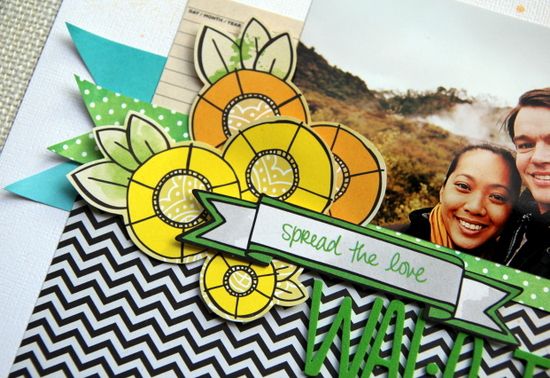 Using some Amy Tangerine Sketchbook goodness here - absolutely adore the watercolor effects and those flowers are just too too cute!
Thanks for stopping by everyone and hope you're having a great week!