just wanted to let everyone know that I have a new class over at MWL this month - its another American Crafts class using the lovely Peachy Keen collection and this time around you'll not only be making 2 12x12 layouts and also series of 4x6 mini layouts (and alot of them too)!! and here are a few more sneaks of the class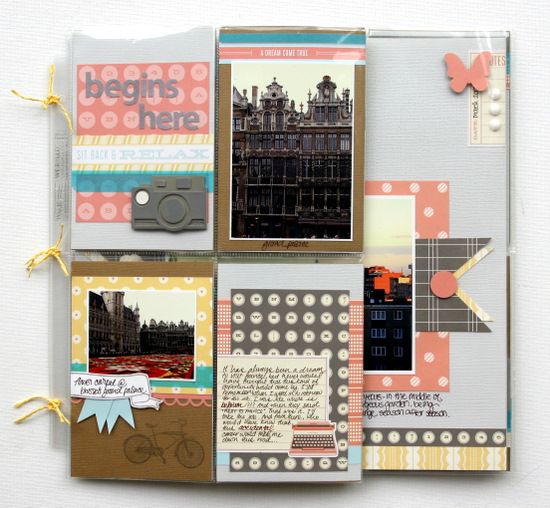 and yes, you'll be getting the page protectors too.. and here's a close up of some of the 4x6 mini layouts... mixing the various pattern papers, a bit of stamping and having fun with various embellishments - from stickers to vinyl to felt.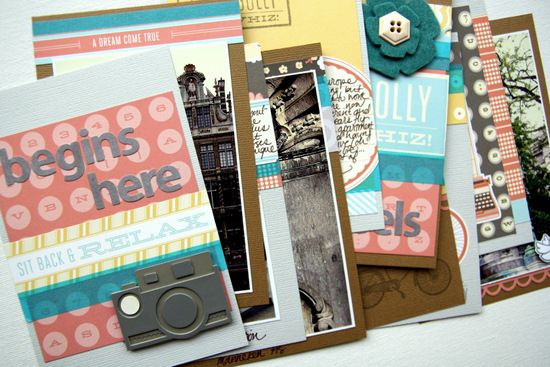 hopefully, I'll see some of you guys there. :)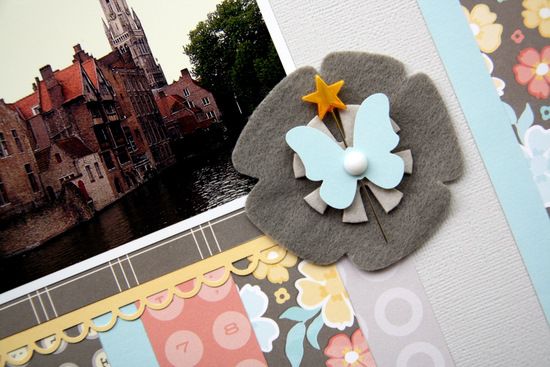 and also finally got my studio calico kit out and I just adore this kit!!! (feb main - candy shoppe). the colors and mix of pattern papers are just amazing (as always) and love love love the studio calico & crate paper exclusives (I'm hoping that there'll be more of these exclusives in the future).
thought I would scrap about my latest trip back home to bangkok, where I spent most of the time playing with all my dogs, running around in the garden with a few of them (imagine 20 little pomeranians running around chasing each other and also me and yes, that's not a typo). **wink**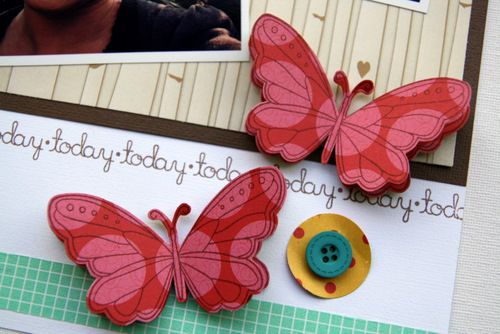 and also finally getting my hero arts butterfly stamps out and am so happy that I did. dont' you love those butterflies - I stamped the images on one of the pattern papers and then layered them on each other for more details/dimensions. also another one of my favorite and must have embellishment from teh CHA W 2011 - are those super cute buttons from MME Stella & Rose collection. For some reason, I just can't get enough of these!!! (and have just gone out and bought 3 sets of these turquoise and yellow ones...lol). and another item that surprised me in this kit was the pink glitter thickers - at first, I didn't think I would like them or use them, but love love love!!!
oh how I love happy days and wish that everyday would also be like this!! **wink** and with that, a big thanks everyone for stopping by and hoping that you're having a happy day!!