for this month DT assignment for made with love, we were given some sizzix dies to work with (maybe I should say we were "loaned" some sizzix dies - didn't get to keep them, although would have loved to...lol). and with these...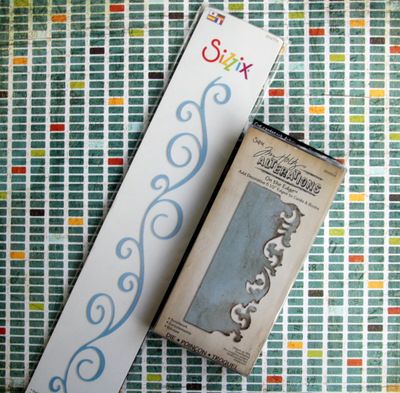 I created these two layouts, using mostly pattern paper from the latest basic grey collections and also finally putting some of my stamps to use. first up is this layout I created using the papers from the wander collection and the die cut is from their jovial collection (who said you can't mix a christmas collection with another... lol)
Here I used the tim holtz die to create the border for the picture and love how it contrast with the red die cut paper. Also it has been awhile since I created these flowers, but they never fail to amazing me how a bit of hand made embellishment can change the look and feel of a layout.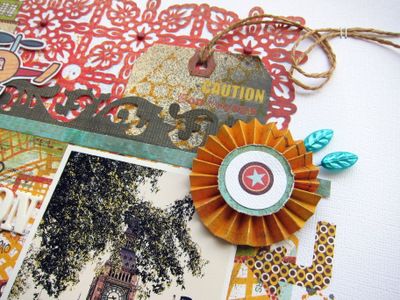 Over here, to add more dimension to the layout - I rubbed the helicopter image onto another piece of cardstock and trim the details before popping it up here.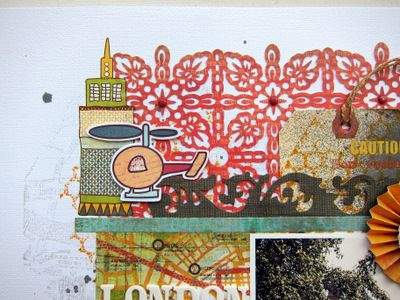 Also finally putting some of my stamp to use, I used two background stamps for the images behind the pattern papers. The first was apply with grey ink and then other with a strong color, thus adding more depth of the layout.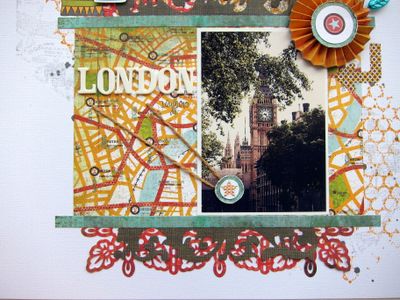 And here's the second layout that I created using the other die; this time around I used it to accent the page.
And yes, I still am addicted to the tone on tone techiques and butterflies...lol.
Thanks for stopping by everyone and always for all the comments. I had a nice quite weekend and managed to get 4 layouts done!!! wow wee for me - I think its the most ever... and this is in addition to making dinner (something that I haven't done in awhile). Hoped everyone had a great weekend!